Dr Tay Teow Kiat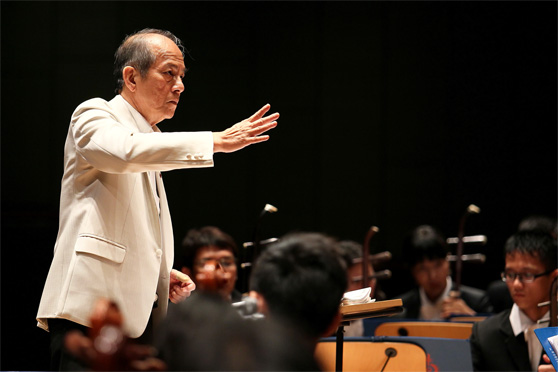 Dr Tay Teow Kiat obtained his Doctor of Arts degree from the Beijing Normal University and is currently President of the Singapore Chinese Music Federation, Music Director of City Chinese Orchestra, Music Director of the Dunman High School Performing Arts Centre and Music Director of Dingyi Music Company.
For his contributions, Tay was awarded the National Day Efficiency Medal in 1989, the Commendation Plaque (by the Ministry of Education Co-Curricular Activities Centre) for music and dance activities in 1991, and the Cultural Medallion in 1993.
Since 1985, he has accepted numerous invitations to guest conduct professional Chinese orchestras in Shanghai, Beijing, Tianjin, Shanxi, Shandong, Baotou, Nanjing, Singapore and Malaysia. He is also frequently invited to attend as a judge or preside in international Chinese music conferences and various international music competitions and activities.