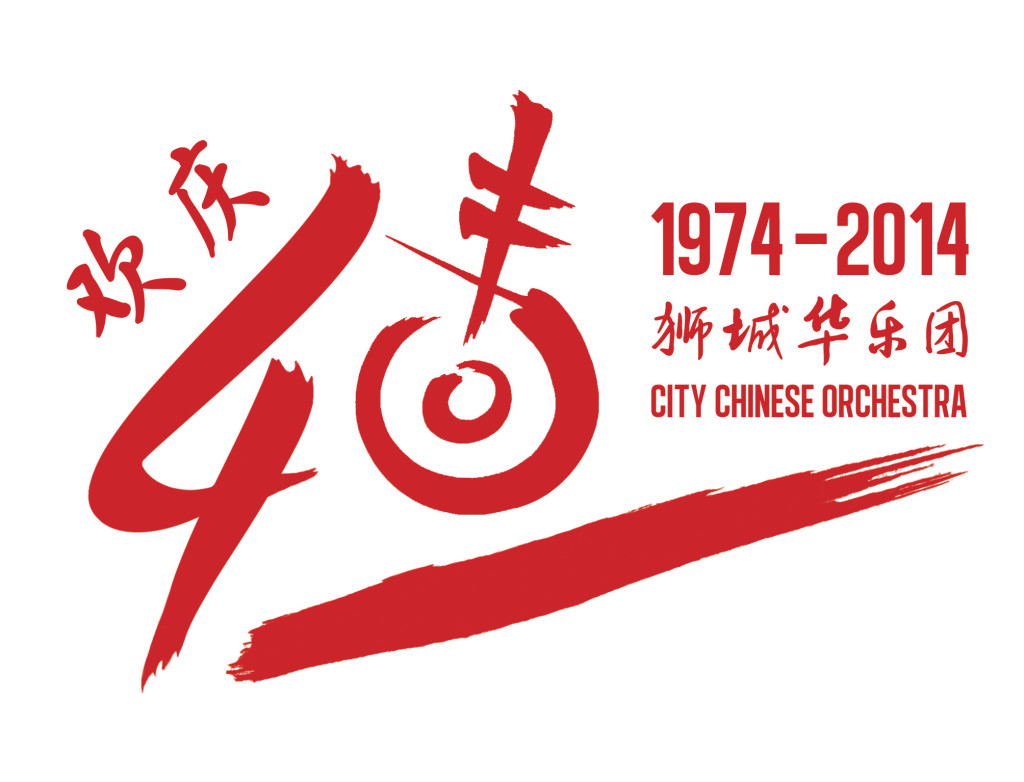 SINGAPORE—Befitting of its role as a stalwart of Singapore's traditional Chinese music scene, City Chinese Orchestra opens the Singapore Chinese Music Federation (SCMF)'s inauguration concert—and kicks off its 40th anniversary celebration year.
The Orchestra's Percussion and Wind ensemble performed Li Minxiong's classic celebratory piece, "A Joyful Harvest" 《龙腾虎跃》, as the opening act of the SCMF's inauguration concert, held at the Singapore Conference Hall on Sunday, 16 March 2014. The SCMF is the newly formed umbrella federation of all traditional Chinese music practitioners and enthusiasts in Singapore. City Chinese Orchestra's founding music director, Dr Tay Teow Kiat, has been elected the Federation's first President.
"As a Singaporean Chinese Orchestra, City Chinese Orchestra is delighted to be part of the SCMF and participate in its inauguration, and the piece we performed reflects this. We are especially gratified that the SCMF's founding members have elected Dr Tay Teow Kiat to its Presidency. With Dr Tay's decades of prominence in the traditional Chinese music scene both locally and abroad, we are excited to see his continued leadership and mentorship in this new role," said Ms Ng Wan Gui, City Chinese Orchestra's executive vice-chairperson.
Under Dr Tay's leadership, City Chinese Orchestra has been a steadfast presence in Singapore's traditional Chinese music scene for forty years, bringing to Singaporean audiences different genres, artists and musical repertoires. Founded originally at the then-Radio and Television Singapore (RTS), the Orchestra has an unbroken record of quality programming and musical excellence, despite changes in name and institutional affiliation. As a Singaporean Orchestra, CCO has also made its mark as a cultural ambassador and purveyor of Chinese music and culture in the region. Most recently, the Orchestra concluded a three-city performance tour in Taiwan with extremely positive reviews. "Forty years is a long time to be around, and in 2014, we want to celebrate with our audiences and supporters." added Ms Ng.
City Chinese Orchestra's participation in the SCMF's inauguration is the first of three events to mark its 40th Anniversary. On 18 May (Sunday), the Orchestra's Percussion and Wind ensemble will be performing a concert of classics and new compositions, and on 17 August (Sunday), the full orchestra will perform in its 40th Anniversary Gala Concert at the Esplanade. Besides its public performances, City Chinese Orchestra has plans to produce a commemorative publication marking its 40th Anniversary, and welcomes potential donors and sponsors.
(Download original media release in PDF here.)