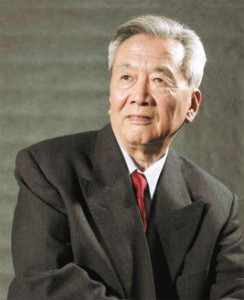 Born in 1935 in Xiangheng County, Shanxi, China, Mr Li Chong Wang graduated from the China Conservatory of Music in 1965, majoring in composition.
In a prolific musical career spanning five decades, Mr Li produced over a thousand compositions. His well-known works include "Dance of the Tartar" and "Scenes of the Highlands" composed for the dizi (Chinese flute), vocal piece "Blossoming Flowers in the Valley", and orchestral work "The Great Victory". Besides traditional Chinese music, Mr Li has also composed music for symphony orchestras, stage musicals, dance, movies and television dramas. His screen credits include 1996 movie "Liu Hulan" and 1999 television series "Guo Lanying".
Mr Li has been recognised with awards from various organisations, including China Central Television and the China Central Ministry of Culture. He is currently an Executive Council Member of the Chinese Musicians Association, an Executive Council Member of the China Nationalities Orchestra Society, and the Honorary Chairperson and Artistic Director of the Tianjin Armed Police Troupe. Former positions held include Vice President of the Shanxi Musicians Association, President of the Shanxi Music and Dance Troupe, and Vice President of the Tianjin Music and Dance Troupe.
Mr Li's collaboration with City Chinese Orchestra began in 1994, when he collaborated with CCO in a concert titled "Tunes of the Scenic Hai River: Works of Li Chong Wang" and after which he was engaged as the Resident Composer of the orchestra. His works were again brought on stage by CCO in 1998 and 1999 to excellent reviews.