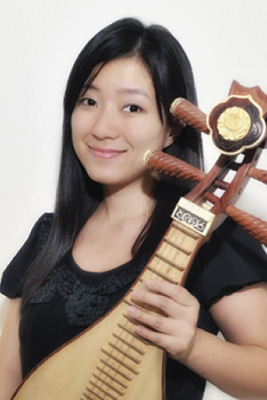 Zhang Tian Yun has been an artistic instructor for the Plucking section of the City Chinese Orchestra since 2006. Zhang studied under the tutelage of prominent liuqin and zhongruan masters like Professor Zhou Chang Hua and Professor Ling Ji Liang. In 2005, Zhang graduated from the Shenyang Conservatory of Music with excellent results. Zhang is also a member of the China Nationalities Orchestra Society (CNOS), Liaoning Musicians' Society as well as the Liaoning Nationalities Orchestra Society.
Zhang has garnered numerous accolades in national and international competitions. Her works have also received excellent reviews from professionals in the music scene.
She is currently a music instructor at Shangyin Music School as well as for the Chinese Orchestras of several primary and secondary schools.